From 11th to 20th of May first round of UP4C training activities were successfully held in Municipality of Jakovlje, Zagreb County and City of Dubrovnik. On lectures named "The legal framework of spatial plans and the right of access to information"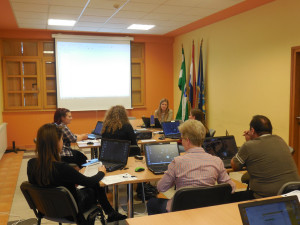 and "Spatial Plans and public participation" citizens and representatives of local administration and NGOs were informed about the importance and role of spatial plans and also how and when to participate in the process of adoption of spatial plans. Slovenian partner on project presented the role of geographic information as a part of E-Goverment and importance of NGOs from European experience.
Participants in workshop 'GIS in spatial planning' learned what GIS (Geographic Information System) is, usage and application of GIS and how to read and analyze spatial plans easier.
Within the workshop there were also lectures "CAD 2 GIS" and "Geo services" where tools for conversion of data where demonstrated. An example data was published through WMS and WFS services.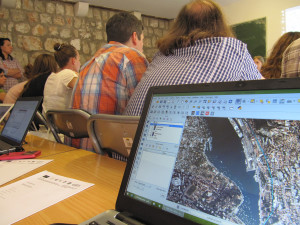 Together with DEŠA, the project coordinator, partners on the project are Institute for GIS from Zagreb, City of Dubrovnik – Department for the spatial planning, urbanism and environment, Municipality of Jakovlje and CEKTRA from Maribor. Associates on project are Physical Planning Institute of Dubrovnik-Neretva County and EUROGI – European Umbrella Organization for Geographic Information.
During the following months interactive and educational GIS portal – Urban planning portal will be implemented, which will ensure better communication of local administration, NGOs and citizens regarding spatial planning.
For citizens that were not able to participate all materials from lectures and workshop can be found here: UP4C lectures. Materials are in Croatian language.